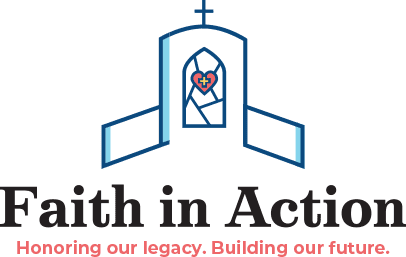 Make a Commitment
Sacred Heart Parish relies on the generosity of its full-time and summer members.
Giving with open hearts ensures a healthy and hopeful future for our Parish. Thank you!
As millions of faithful have done for thousands of years and as our founding parish families have done, we come to you as part of our parish family to support this important project. We have the opportunity to attract people to worship, grow the parish, and inspire future generations as we continue to build on the proud history of our parish. It will take prayer, sacrifice, and a dedication of time, talent, and treasure from each of us according to their ability.
The parish is currently seeking parishioners willing to make 5-year pledges to help build a new church.
If you are ready to commit, please fill out the pledge form below.
Faith in Action Campaign - Building a New Church Pledge Form